Demet – The Captain
Berlin born and raised, Demet now lives in London, working in childrens publishing. As an audio book connoisseur and all-round rebel, she also has the tendency to paint tiny book covers on her nails and to convince people to join her in crazy projects. Social: @Books_Polished
Melisa – The Digital Ninja
Dutchy who moved to London to pursue her publishing dreams, and has since started to fight the good fight in sustainability. Big time digital ninja day and night, as well as assets creator. Both a workaholic and occasionally very lazy. Can often be found perusing Netflix or with her nose in a book. Twitter: @PrincessofReads
Stephen – The Major
Stephen puts the EVENT in events (and is not ashamed to state that publicly) as a publicist and events manager she's always looking for his next exciting project…probably covered in glitter. Social: @MyBookishLife

Lorna – The Apprentice
When she's not got her nose in a poetry book, Lorna is a student based in London and a member of the Globe Young Company, as well as a Senior Volunteer at the Barnes Children's Literature Festival. Twitter: @Lornathebeal
Jacky – The Author
Jacky is a London based author and creative consultant. She co-authors sultry paranormal romance with her best friend under the pen name Caedis Knight, writes about dark boarding schools, and helps clients elevate projects through storytelling. In her spare time she likes scavenger hunting through charity shops and globetrotting with her toddler. Jacky is our resident author. You can find her on Instagram.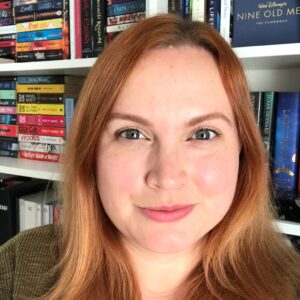 Karen
With a background in teaching and performing arts, Karen has been a bookseller and events manager before working in publicity and marketing in children's publishing. She is a member of the Welsh chapter of SCBWI and is the marketing manager for a fine jewellery brand while still being an unrepenting bookpusher online. Social: @karenbultiauw
Dani – Tech Witch
Dani is our team tech witch, originally from South Africa and until recently based in London. By day, she works in the tech industry, but by night, she's a reader, crafter, and gamer. She's been blogging for over 7 years, mostly at DaniReviewsThings.com. Social: @dani_reviews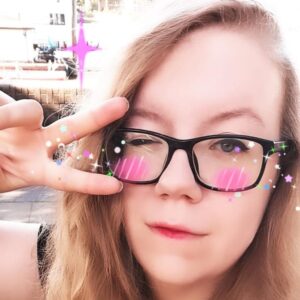 Stef – Editing Fairy
Journalist by day and multi-faceted nerd by night, Stef is the bilingual voice of reason and grammar in the Camp YA Team. If she's not at work, twirling around a dance studio, or sitting in a theatre, she's probably reading. Or knitting. Or learning another language. Or, realistically, having a nap.